Employee Benefits
At Deborah®, healthcare is still about caring...for patients and employees. That's why we offer an outstanding benefits package.
Learn More
Why Work at Deborah
Deborah® is consistently recognized as a leader in patient care and innovative healing.
Learn More
Where Healing Comes From the Heart
Located 35 miles from Philadelphia in Browns Mills, NJ, Deborah® a not-for-profit specialty hospital, dedicated to making cardiac and pulmonary breakthroughs every day. In this uniquely challenging culture, we provide an intense level of care for very special patients.
Deborah® has been a leader in tertiary care services since 1922 and is the only specialty hospital in the region focused exclusively on cardiac, pulmonary and vascular disease. Widely respected for its supreme quality of health care and outstanding patient satisfaction, the hospital offers leading-edge technology and clinical services, as well as comprehensive outpatient programs. Its clinical outcomes consistently rank among the best in the country, and have resulted in various awards and recognitions.
I Love Working For Deborah
In this video, hear from Deborah's own employees about why it is such a special place to work, and why so many have been here for decades. To explore the career opportunities available, check out https://jobs.deborahcareers.org/
Wellness Awards
Deborah's commitment to the health and wellness of its staff has been recognized by three independent organizations for its excellence.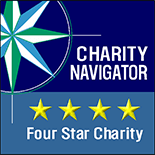 Deborah Hospital Foundation received a 4-Star Rating by Charity Navigator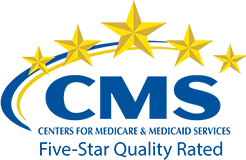 Deborah received a 5-Star Rating from the Center's for Medicare Services, Hospital Compare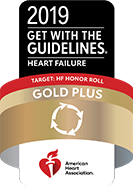 Deborah received the American Heart Associations' Get with the Guidelines – Heart Failure Gold Plus with Honor Roll Quality Achievement Award